Here at The Cave, our Lash artists Emily & Vivian do both classic lash extensions and volume lash extensions. If you are looking for more of a natural look you may be more interested in classic lashes where our lash artist applies one individual lash extension per natural eyelash. If you are looking for a more dramatic look you may be more interested in volume extensions where our lash artist applies MULTIPLE extensions, created into a fan, per natural lash without damage to the client's natural lashes.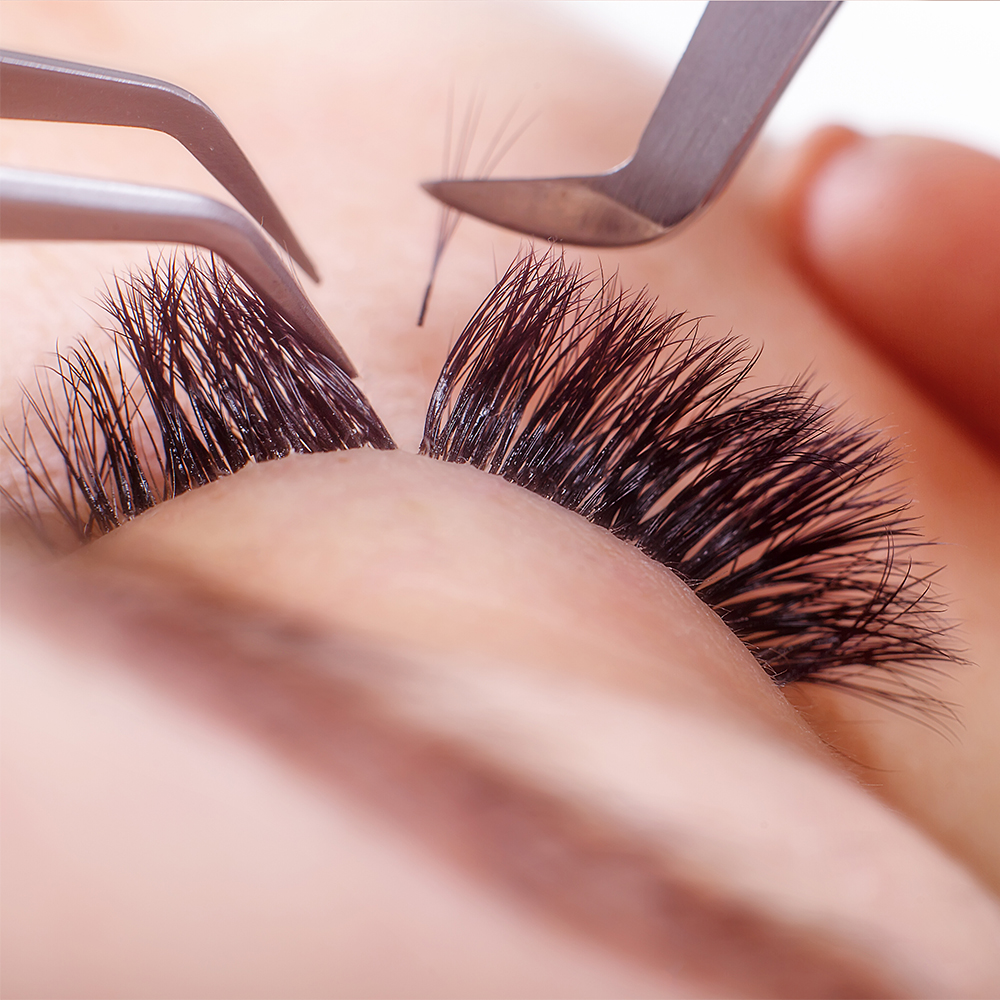 Please come to your full set appointment 15 minutes early to fill out a questionnaire and consent form. Please come with your eyes COMPLETELY makeup free!
Full set of classic lashes– $99,
one-hour and 30-minute service

Full set of volume lashes– $150, two-hour service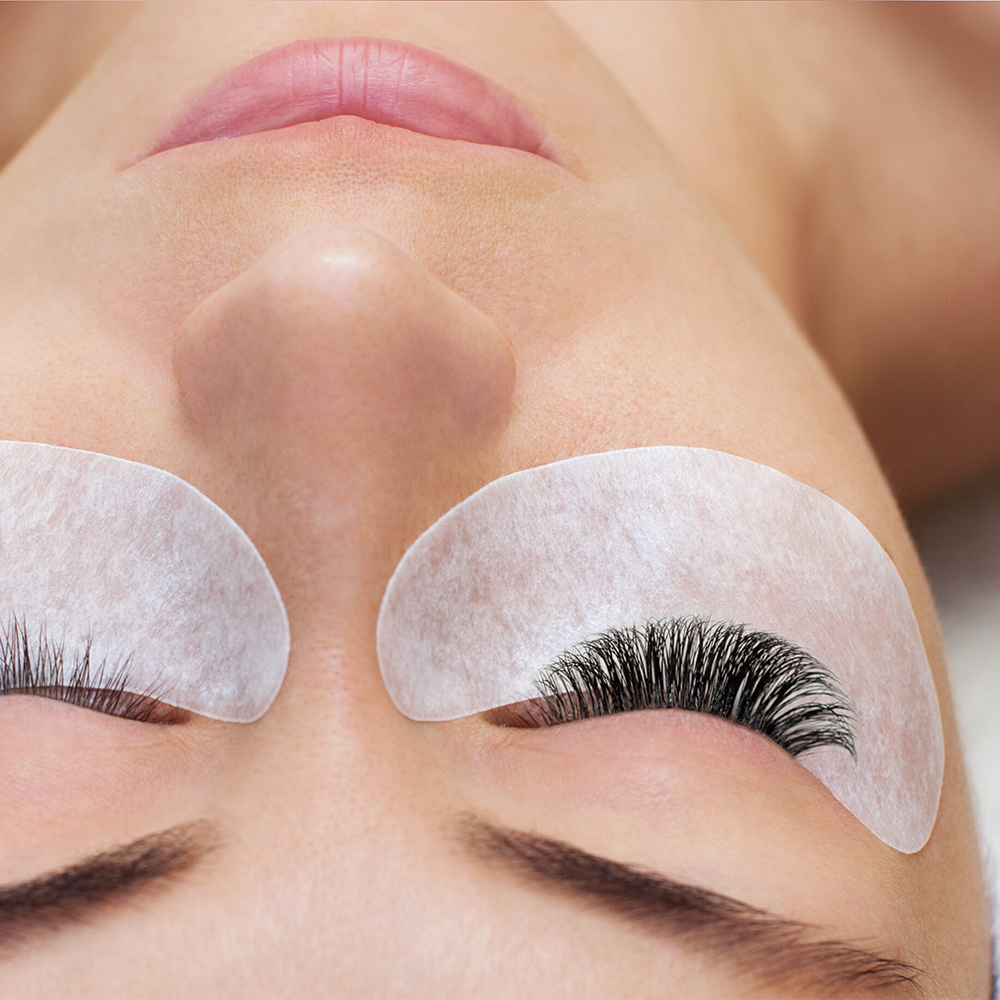 Lash fills only qualify to existing lash clients of The Cave. We do ask that if you want to receive lash services from us, that you first make an appointment for a full set here. We will not be accepting fills from other businesses or technicians. If your lash fill exceeds four weeks your fill will be considered as a full set and you will be charged the full set price. Please come to your lash fill appointments without any eye makeup on.
Classic 1-week fill- $30, 30-minute service

Classic 2 week fill– $50, one-hour service
Classic 3 week fill

– $60, one-hour service
Classic 4-week fill– $70, one-hour and 15-minute service
Volume 1-week fill– $40, 45-minute service
Volume 2 week fill– $60, one-hour service
Volume 3 week fill

– $70, one-hour service
Volume 4 week fill

– $80, one-hour service
If you are in need of extra cleansing to your lash extensions before your service, or if you have any residual makeup left on your lashes that get in the way of your full set or fill, we will charge you for a lash bath to get your lashes squeaky clean!
Lash Bath– $5- takes up to 5 minutes
Lash removal– free for only those who are removing lashes from another technician and starting fresh with a full set with Emily or also free to existing lash clients at The Cave. If you need a lash removal before your full set, please schedule that while you schedule your full set appointment so enough time is given. Takes up to 30 minutes.
Lash Lift & Tint
Are you tired of using your lash curler? Well look no further than our Lash Lift & Tint! A lash lift is like a perm for you eyelashes.
Lash Lift & TintI – $85, one- hour service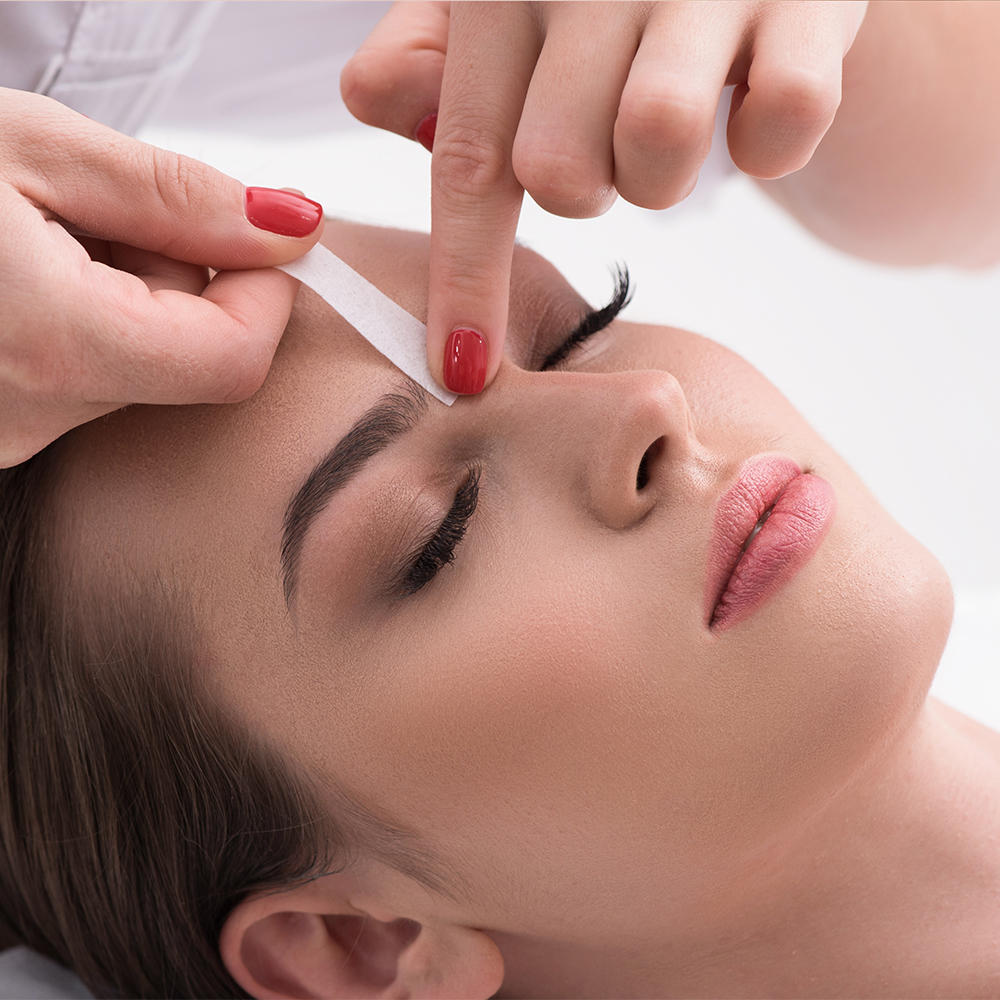 Brow wax-$15
Lip wax- $10
Chin wax- $10
Cheek wax- $15
Full face bundle- $40 – (includes-brows, lips, cheeks and chin)
Brow tint- $15
Lash tint- $15
All facial services done at The Cave are done with Romi Apothecary Skincare. Romi Apothecary skincare is a completely natural product line developed by herbalist, Romina Takimoto, who is dedicated in creating products that are non-toxic and healing to the skin through the use of premium and mostly organic ingredients. All Romi Apothecary products are crafted and packaged with care right in St. Paul, Minnesota.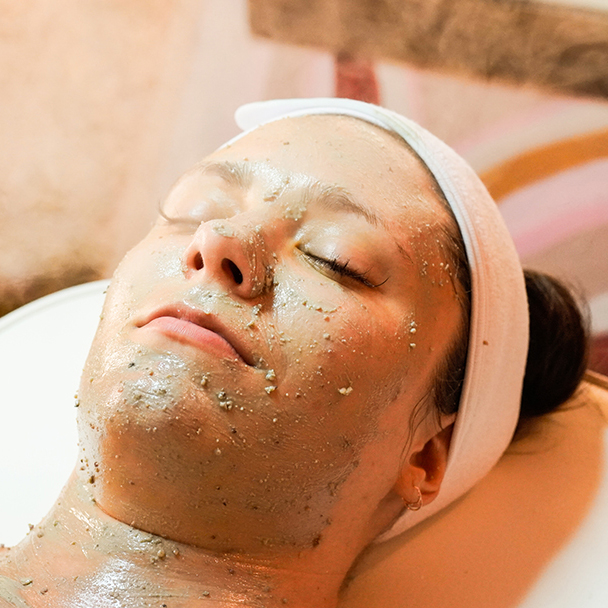 The ROMI Cave Ritual for Balanced Beauty
$150 – 75 MINUTES – Our signature facial ritual celebrates the union of Skin, Plant Science, and Soul using luxurious ROMI Apothecary skincare products that are meant to harmonize your skin and inner beauty, for True Radiance. This renewing journey includes deep cleansing, customized skin analysis and treatment, facial toning using rose quartz crystals, and upper body massage- all while experiencing the entire organic ROMI Apothecary spa collection to create a holistic approach to skincare that will leave your skin, mind, and spirit rejuvenated.
SELECT FROM 3 DIFFERENT OPTIONS BELOW: 
This is our youth-restoring facial. A synergistic blend of nature and science work together to cleanse, hydrate, nourish, and repair the skin. Incorporates our special green tea fermented rice complex (antioxidant and probiotic rich) along with lactic acid and locally grown medicinal herbs to gently exfoliate, improve texture, and restore elasticity.
This is a detoxifying facial for oil-rich skin that needs deep cleansing and extractions in a gentle yet effective approach. Powerful herbal allies of yarrow, plantain, moringa, and golden rod band together to tighten pores, exfoliate, absorb oil, and boost circulation. This will help your skin achieve more clarity and balance.
Perfect for sensitive or dry skin in need of conditioning, nourishment, and hydration. This facial uses the healing benefits of demulcent, skin-repairing, and vitamin-rich herbs of locally grown comfrey, calendula, and marshmallow root to restore natural vitality and glow.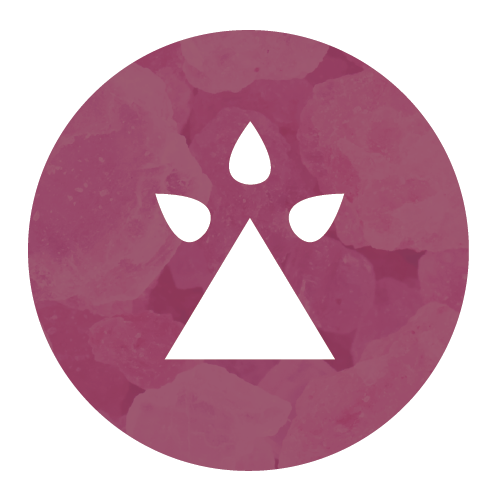 $25- Dermaplaning provides an effective and safe exfoliation treatment that promotes deeper product penetration during your facial, boosting the effects of skin care products while making the skin look and feel smoother. Also removes peach fuzz to reveal a brighter complexion.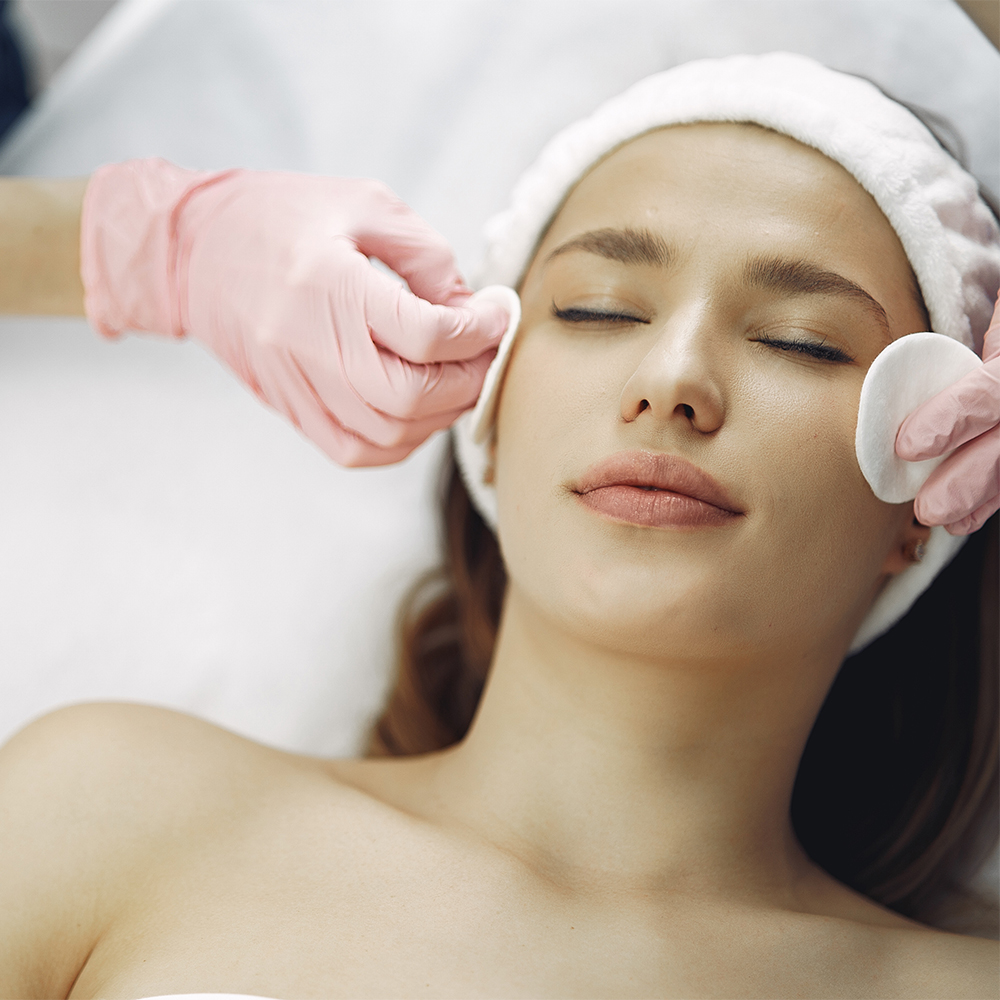 the cave spa facial technologies
Benefits of Regular Facials
Rehydrate your skin
Helps slow down premature aging
Unclog pores
Improve imperfections
Maintain healthy skin
Essential Microdermabrasion facial
 $100, 60-minutes
This facial targets fine lines, wrinkles, and helps to smooth coarsely textured skin. Features luxury natural skincare products from ROMI Apothecary, customized skin analysis and treatment, Microdermabrasion, and massage. Skin elasticity is improved leaving skin plumped and invigorated.
$125, 60-minutes
Used in the traditional Chinese medicine, gua sha involves using a flat crystal stone to scrape the skin brining blood flow to improve circulation to the face, neck, and shoulders. This facial reduces puffiness, releases muscular tension, lifts skin, contours the face, and stimulates collagen production.
Glow For It
Dermaplaning Facial
$100, 60 minutes
A facial devoted to exfoliation, skin refinement, and smoother texture. Features luxury natural skincare products from ROMI Apothecary, customized skin analysis and treatment, Dermaplaning, and massage.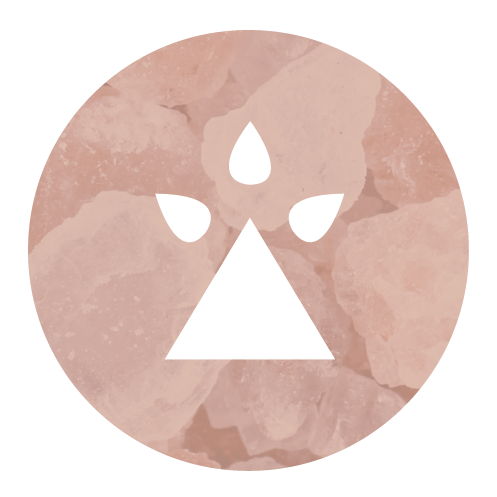 $100, 60-minutes Customized skincare personalized to your specific needs. This facial includes deep cleaning, exfoliation, extractions, and relaxing massage.
We understand that life happens and on occasion you will need to reschedule. Since your appointment time is reserved especially for you, we kindly ask you give us 24-hour notice when rescheduling or canceling an appointment. If you do not provide us with notification of cancellation and do not show up to your appointment your card with be charged 100% as a cancellation fee.